Goddard School of Ashburn Annex
Top Level Engineering Provides Structural Engineering For Goddard School of Ashburn Annex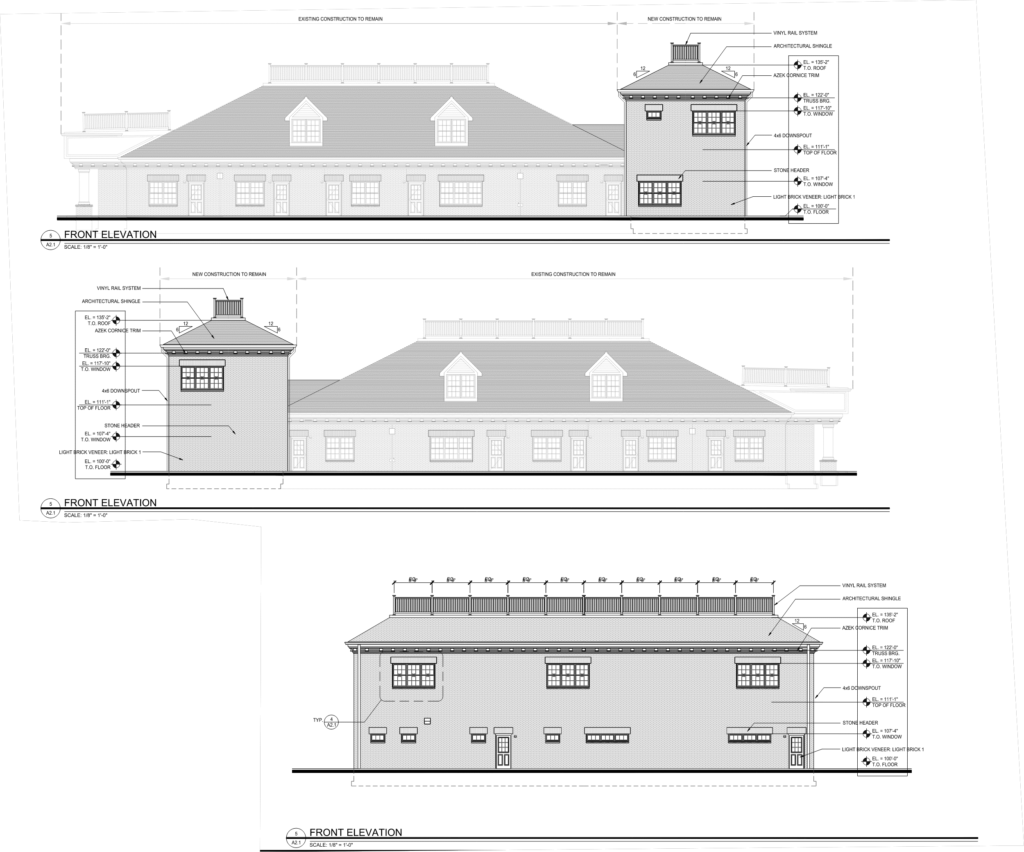 Top Level Engineering worked with Loveless Porter Architects in 2020 and 2021 to provide the structural design for an addition to The Goddard School, located in Ashburn, Virginia.
Once completed, The Goddard School of Ashburn Annex will be a 5,000 square foot, two-story addition to the pre-existing school building – and will add classroom and administrative space to the facility. Currently, this rapidly-growing school offers before and after school care, as well as private kindergarten instruction to young children.
The façade and roof profile complement the existing building, thus creating an attractive addition that blends into the original structure.
This project, which is nearing its construction phase, will feature conventional wood-framing with wood roof trusses, as well as a brick veneer to match the existing façade. Located just up the street from our office, this assignment presented our staff with a great opportunity to again work within our local Loudoun County community, alongside a great architectural partner.
Construction is expected to continue into 2022. The construction progress will be visible to many passersby since the building is visible from Route 7. Soon the community can look forward to expanded resources and services at this fantastic facility!